Perth, Ontario
November 12th, 2:30 – 4:30
Spark Books & Curios, 76 Foster Street
WHEELCHAIR ACCESSIBLE!!
PLEASE BE AWARE OF SCENT-SENSITIVITIES AND PPL WTH COMPROMISED IMMUNITY – THANK YOU 💜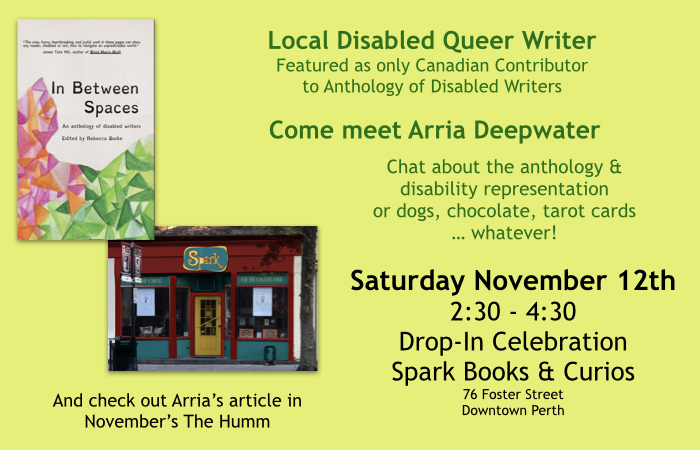 I'd love to meet you and talk about life with disability or chronic illness, books, or whatever you are passionate about. Hope to see you there.
In Between Spaces will be available to browse and preorder. Every copy sold with be signed by me.